What Is It?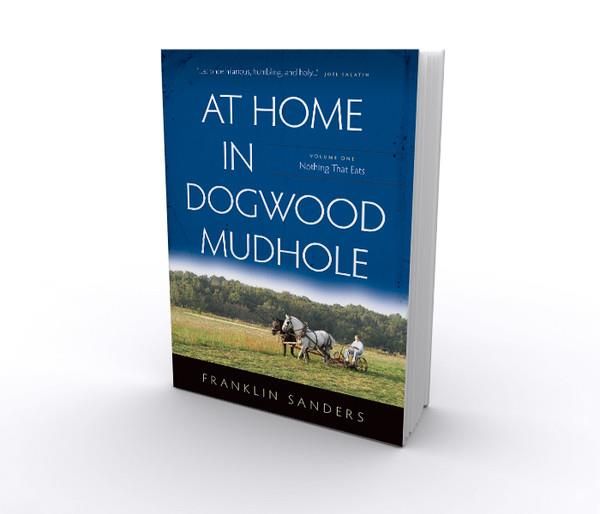 For this review I was given a digital copy of
At Home In Dogwood Mudhole
- Volume One: Nothing That Eats by Franklin Sanders. This is the first book in a brand new series. It's is written in the first person, sort of like a journal.
The book gives the history of a family and talks a lot about war reenactment, which is a big part of their family life. The family decides to go to a more simple way of life. This was the first in a series so it didn't get too much into the story, but gave a lot of background and really got you to feel like you knew the characters.
There is a lot of history in this book. The family is very into war reenactment so that plays into the book quite a bit. There were quite a few photos that gave you a glimpse of what reenactments were like. I thought this was super interesting considering so many of the wars were right here in the South.
My Opinion:
This book wasn't really my style. I prefer novels over autobiography type stories. I did think the war information was interesting though. There was also good character development. I would like to read the second and third book since I feel that those are where the main story will take place.
Product Details:
At Home In Dogwood Mudhole - Volume One: Nothing That Eats
Paperback - $22.95
Digital - $16.95