What Is It?

Barbour Publishing
is a publishing company that has been around since the early 80's. They started out as an overstock book seller, but quickly began publishing their own titles. Today, Barbour Publishing puts out 150 new titles a year! They are a Christian company and are know for such titles as, "My Utmost For His Highest" and "The Pilgrim's Progress"
For this review, we were sent "
Diary of a Real Payne Book 1: True Story
." This book is about a young girl who lives in a small town. She thinks her town is a real bore and that she is destined for bigger things. Each chapter starts with pages of EJ Payne's diary. Her imagination is WILD and gets her into quite a few predicaments.
How We Used It: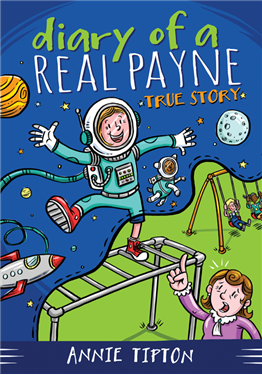 We used this as our read aloud before bedtime. Each night we read one chapter. This book is above Josie's reading level (1st grade) by quite a bit so I read it to her.
My Opinion:
This story was super cute. There were many times in each chapter that Josie laughed out loud. She really like EJ.
There are a lot of pictures, which Josie liked. It was written for kids a tad older then her, but she was able to understand all of it. I think this will be a series that she will really like when she is able to read on her own.
For $5.99, you really can't beat the price.
Product Details:
www.BarbourBooks.com
Diary of a Real Payne Book 1: True Story
- $5.99
(on sale now for $4.49)