What Is It?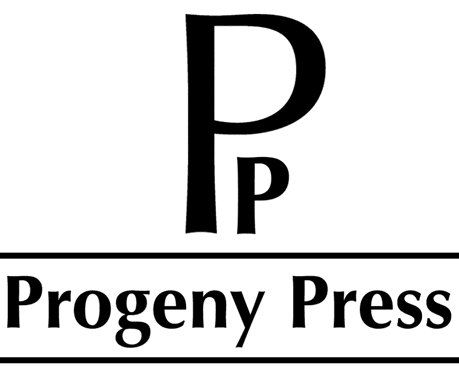 Progeny Press
is a Christian company that provides study guides for students to use in order to get as much out of their reading as they can. The have guides for popular books like, Frog and Toad Together, The Bear on Hemlock Mountain, and The Drinking Gourd, just to name a few. The guides are divided into age groups of lower elementary, upper elementary, middle school, and high school, making this a company that can work in any family. Guides take between 8-12 weeks to complete.
For this review, we were sent the PDF download for the book
The Courage of Sarah Noble
(it's also available in a CD version)
. The study guide is 39 pages long and includes pre-reading, during reading, and post reading activities as well as vocabulary words and a lot of great questions to get students to think about what they are reading. This particular guide is geared towards kids in lower elementary, or kids working on a 1st to 3rd grade level.
This product does not come with the book, but this title is one that is easy to find at the library or book store.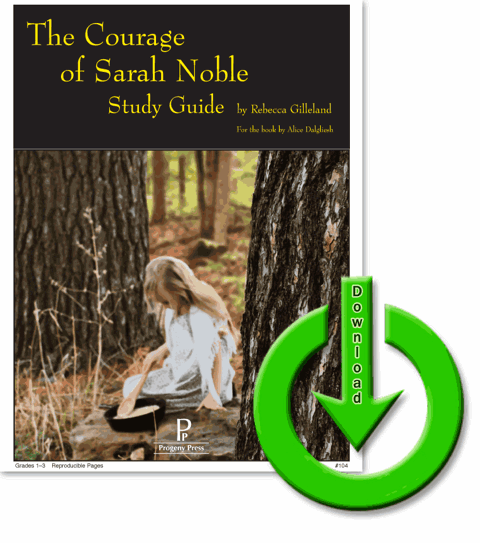 How I Used It:
I used this guide with my 7 year old daughter. She is working at a 1st grade level and enjoys being read to way more than reading herself. For that reason, I read the chapters to her and helped her with some of the longer writing sections. When we received our download, I saved it to my laptop. I was able to get a copy of The Courage of Sarah Noble from our library. The guide gives a small overview of what the book will be about, so I read that with Josie as well as the page that describes the author.
The Courage of Sarah Noble is set in colonial times. It tells the story of a little girl who goes with her father to set up a new house. The father goes back to get the rest of the family, while Sarah stays at the new house with the indians. Josie really enjoyed the story and liked Sarah's character.
The guide recommends reading the entire book and then doing the study guide questions. I decided to do each section of the guide as soon as we had read those chapters. Josie is still getting used to what a study guide is when reading a book and I didn't want her to be discouraged if she couldn't remember things from early in the story.
The study guide is pretty much just questions with blanks to fill in the answers. It was quite a bit of writing so I let her dictate her answers to me for the majority of the questions. I did have her write in the meaning of the vocabulary words. What she enjoyed the most was when we were able to use the recipes, crafts, and other suggested activities at the back of the book. We made biscuits and a log cabin out of pretzels! Josie is very hands on, so these helped cement the story in her mind more than the writing activities.
My Opinion:
My original opinion before doing the guide was that Josie was too young for it.
I'm glad that we gave it a try though because she did wonderfully with answering the questions. While we weren't able to use it exactly like the guide recommended, I do think that it added some really great material to just reading the book. I loved how at the start she gave simple one or two word answers and by the end of the study she was giving great, detailed responses. This was a great introduction to show her how important it is to really listen as she reads or hears a story.
The guide includes things like word pictures and a lot of grammar lessons. I appreciated that it did so in a way that was relevant. Since she had just read about the examples given, it helped her to put together that it is actually important information.
There is a lot of Bible reference in this guide. This wasn't a problem for me, but if you'd rather not focus on that as a part of your study, this wouldn't be a good fit.
Overall, I enjoyed this and think it added quite a bit to just reading the book. It was a lot more writing than Josie is used to. I would think this guide would be better suited for kids over 8 or 9, or that enjoy writing. I plan to use this type of format next year when Josie's writing stamina has improved.
There are samples on the website where you can see for yourself how the questions are laid out.
Product Details:
Website - http://ProgenyPress.com
The Courage of Sarah Noble - $11.99
Progeny Press social media links:
Facebook – https://www.facebook.com/progenypress
Twitter – https://twitter.com/progenypress
Pinterest – http://www.pinterest.com/progenypress/
YouTube - https://www.youtube.com/user/ProgenyPress