Happy Halloween!
After snapping pictures of your little goblins tonight, remember to charge up your batteries for First Day tomorrow! I wanna see your candy!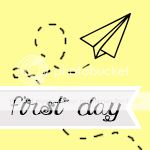 UGH! That toothless smile gets me every time!
We are ending our continent studies this week with North America which will transition really well into our Thanksgiving unit for November. After the new year, we are going to start working through all of the states.